Skoda has launched the new Octavia with prices starting at Rs 13.95lakhs and we lay our hands on this sedan from the Czech auto manufacturer. The Octavia will be available with 1.4-litre turbo petrol, 1.8-litre turbo petrol and 2.0-litre diesel engine options. Read our review of the Skoda Octavia.
This has been an interesting month especially for luxury car manufacturers like Mercedes-Benz that delivered 1011 vehicles this month. Volkswagen and Toyota have began a marketing initiative for their customers, with Toyota offering a special deal on some of their products. In international news, Ford's head Alan Mulally might move on to Microsoft and Suzuki reveals the seven-seater version of the Wagon R. If you have missed out this week's action, read the following highlights of the week.
2013 Skoda Octavia Launched at Rs 13.95 lakh
The long wait for the all new Skoda Octavia has finally come to an end, as the company has launched the car in India at a starting price of Rs 13.95 lakh (ex-showroom, Delhi), while the top-end variant goes upto Rs 19.45 lakh. Skoda Auto that made its entry into the Indian market with Octavia had replaced the car with the Laura in 2010, but this time both the vehicles will be sold alongside.
India-bound 2014 Toyota Land Cruiser specifications out - UK
Toyota, the Japanese automaker is all set to launch the 2014 Land Cruiser in the UK on 1 December. It is the same model which we expect to be introduced in the Indian car market by the next year. The new Land Cruiser gets a refreshed exteriors and interiors, new entertainment features and advanced off-road technologies.
Volkswagen announces Volksfest 2013 to connect with its customers in new and exciting ways
Volkswagen announced 'Volksfest 2013,' a 28-day mega-carnival where the company's existing and prospective customers can avail of a range of valuable offers, exciting benefits and assured gifts. In addition, prospective customers will also be able to experience Volkswagen cars of their choice at Volkswagen dealerships across the country.
Audi India continues to do well; Records 15% growth upto September
After grabbing the top-spot in the luxury car manufacturer's list, Audi India continued to do well in September as well despite the not-so-favorable market conditions. Selling a total 7391 units in the period January-September 2013, Audi recorded a growth of 15 percent. The products that contributed most in the overall sales were Audi Q3, Audi Q5 and Audi A4.
Mercedes-Benz registers a robust 58% growth in July-September 2013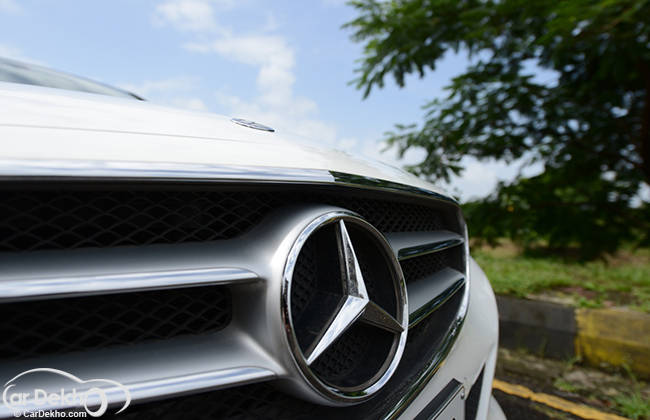 Pursuing its growth drive amidst challenging market conditions, Mercedes-Benz India announced a strong 58% year-on-year growth for the period July-September 2013, selling 2696 units (Jul-Sep 2012: 1703 units). Mercedes-Benz India also registered a robust 31% growth in the first nine months of 2013 compared to same period last year, selling 6461 units (Jan-Sep 2012: 4938 units).
Ashok Leyland Stile MPV launch on October 8
Ashok Leyland has officially announced that it will launch the Stile MPV in the Indian auto market on October 8. It will join the series of vehicles to be launched during festive season to attract more buyers. The vehicle was unveiled on July 16, and it is based on the Nissan Evalia MPV. With Stile MPV, the country's leading commercial vehicle maker is aiming to increase its foot-prints in the fast growing utility vehicle segment.
Made-in India Duster is a big success in UK
Made-in India Duster compact crossover has been doing tremendous business for the Dacia in the UK market. Exactly 10 months since it took the UK market by storm, Dacia's already celebrating another impressive milestone, its 10,000 new customer.
Land Rover Silk trail reaches China
CarDekho has been constantly updating you about the Land Rover's innovative and risky initiative, Silk Trail 2013, which shows the capabilities of the company's new hybrids. Starting from August 22, from the home of Land Rover in Solihull, UK, the Silk Trail will finish on October 15, when the hybrid prototypes reach their destination - Mumbai, India. This epic trail has already covered some extensive and difficult terrains, and now has become the first vehicle from outside China to cover a mountains route across the north-east China. The Silk Trail 2013 expedition has successfully traversed the Xinjiang-Tibet highway, during five consecutive days and nights at altitudes of 13,000 to 17,500 feet.
In Conversation with Sumit Sawhney- Executive Director Renault India on Will on Wheels
On the completion of Deepa Malik's epic drive on Duster, we spoke to Sumit Sawhney, Executive Director- Renault India about their association with such an inspiriting initiative.
Alan Mulally could move from Ford to Microsoft
Alan Mulally, the man who played a major role in saving Ford in 2008 from filing bankruptcy, has been in news for a while for his switch to Microsoft. Ford was going through a bad financial phase when Alan Mulally had joined the American auto giant in the early 2008.
Honda Brio 'Exclusive' Edition launched for festive season
Honda Cars India has today introduced a limited 'Exclusive' edition of its flagship hatchback Brio with striking black interiors and accessories. The company has launched this vehicle especially for the festive season, so the buyers have a much better option to drive home.
Suzuki WagonR based MPV Concept unveiled at 2013 IIMS
CarDekho has been constantly updating you about all the major happenings at the ongoing 2013 Indonesia International Motor Show. Surprisingly, Suzuki unveiled the new WagonR 3 Rows Concept at the show. It is basically the MPV version of the popular hatchback - WagonR and can accommodate up to seven people.
October, an exciting month for car launch?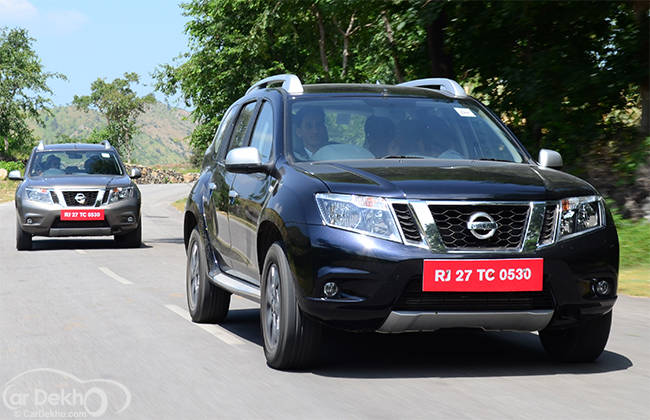 With the festive season a month away, will mark the launch of several new cars in the Indian car market. The month begins with the launch of the Bentley Flying Spur on the 1st, followed by the Skoda Octavia on the 3rd. This is the comeback sedan for Skoda and it gets the Octavia moniker. The currently sold Laura will be discontinued.
Renault Duster Reliability Report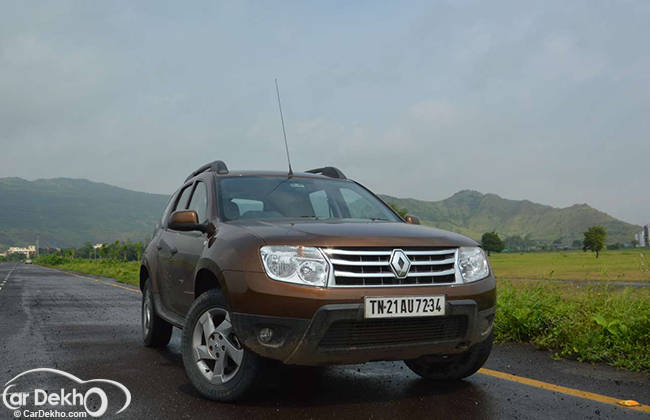 We have recently developed a liking for compact SUV. They have high seating, good ground clearance and comfortable ride. To top it up, even the drive is like a sedan. This makes it a perfect recipe for a great city car. Pot holes are dealt by the large rubbery tyres and the mighty suspension, making the ride a joy. To understand how compact SUVs perform in a long run, we asked Renault to give us the Duster for a while so we could test this compact SUV. This is the first SUV that made its way into our long term garage fleet. Read our two reports on this compact SUV.
A More Upmarket WagonR- Maruti Suzuki WagonR Stingray Review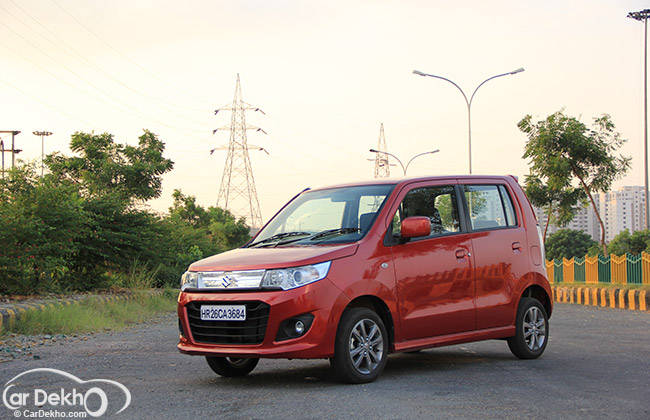 What more WagonR Stingray has to offer to its buyers, when highly successful WagonR is already there? So to figure out these 'same-same but different' cousins,I decided to drive the Stingray, which is the latest offering from India's leading carmaker Maruti Suzuki India. Priced a little over Rs. 50,000 higher than the regular WagonR, Stingray is certainly a more upmarket product than the other one. While platform, engine and other technicalities make it a dissimilar product, more features, better interior feel and cosmetic updates are what separate this from the regular WagonR.
Source : CarDekho - Skoda Octavia - Skoda launches the Octavia, CarDekho drives it