Global search engine and technology giant, Google has recently rolled out an update for its Android messaging app enabling WhatsApp-like web operation for sending messages, emojis, stickers and pictures from a computer. The app also gets several other features such as GIF search, smart reply, link preview, etc. that brings it on par with other instant messaging apps.
Dubbed as 'messages from web', the WhatsApp-like web-based service allows users to operate Android messages app from notebook or computer. However, the feature is available as a part of the latest update, therefore, will not work in previous versions of the app. Interestingly, the messages app now also supports image attachments, stickers and emojis, which were earlier restricted to only internet-based instant messaging apps.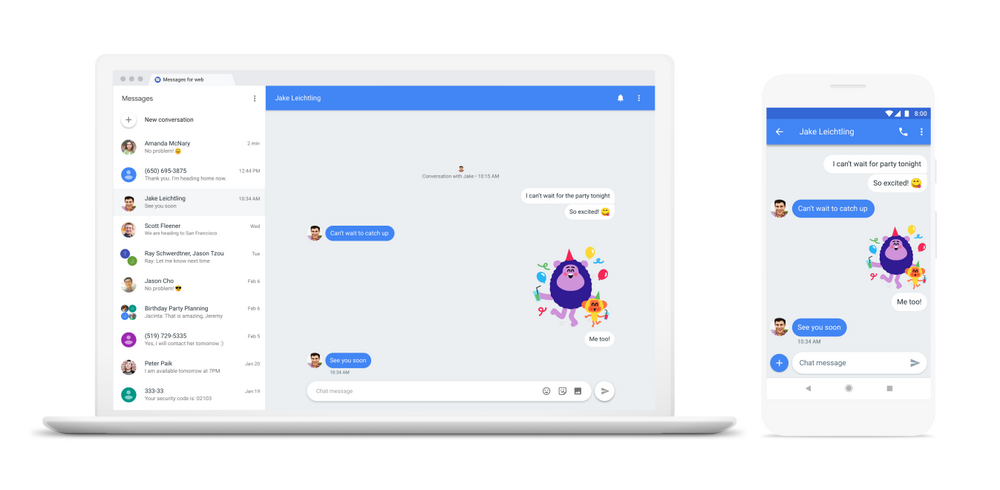 Here is how to use web-based Android messages client:
Step 1: Check your device for Android messages app. Smartphones with stock Android may have the app by default, whereas other smartphone users may have to download and install it from Google Play store.
Step 2: Make sure the messages app is up to date, and there is no new update notification pending in the Play Store for the app. Update the app if there is a new version available.
Step 3: Open the messages app and go to more options setting by clicking on the three vertical dots icon visible on top, near to search icon.
Step 4: Inside the more options settings, click on messages for web option, which then asks to scan QR code
Step 5: Go to android.messages.com on your computer and scan the QR code with your phone
Step 6: Your messages app is now connected with browser-based web client. However, it would stay functional until the phone is connected to working internet. Without internet services in the phone, the web-based messages platform could not be used.
Here are other features added to the Android messages app
GIF search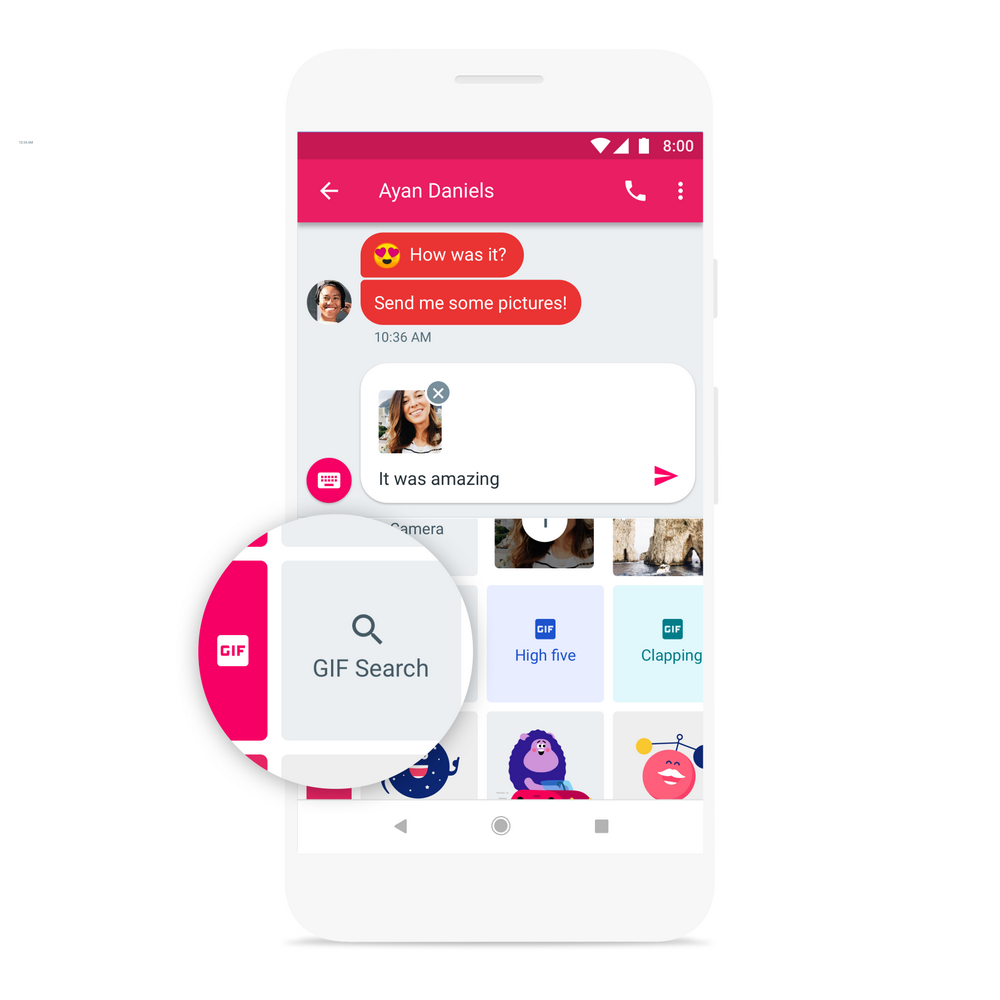 Now, the message app makes finding appropriate GIFs easier by enabling GIF search feature. To search for a GIF from keyword, you can tap the + button on the left hand side of the compose bar and enter your keyword to find the best available options.
Smart reply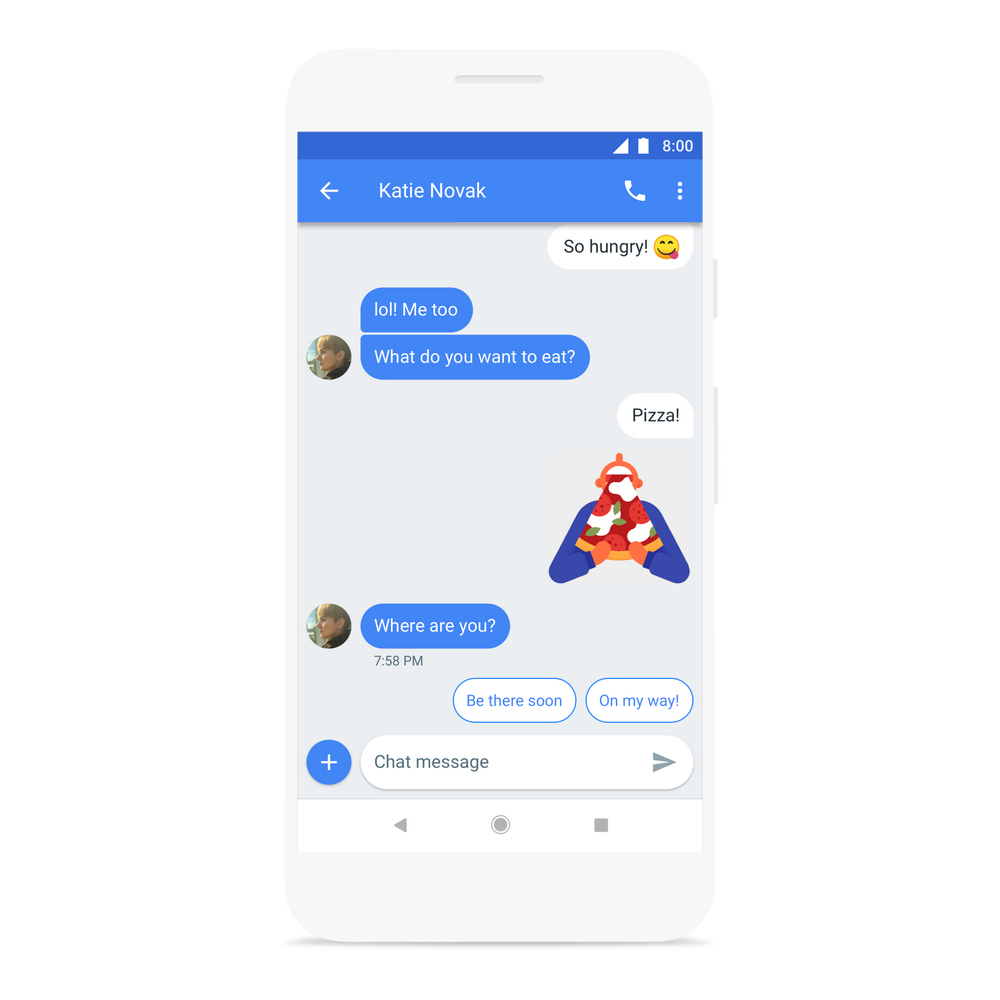 The new smart reply is built to save time when you are messaging on the go by suggesting quick text or emoji responses to your messages. The smart reply options show as soon as you receive a message, and once you click on suggested smart reply, it sends immediately. Smart replies are available in English for now.
Preview links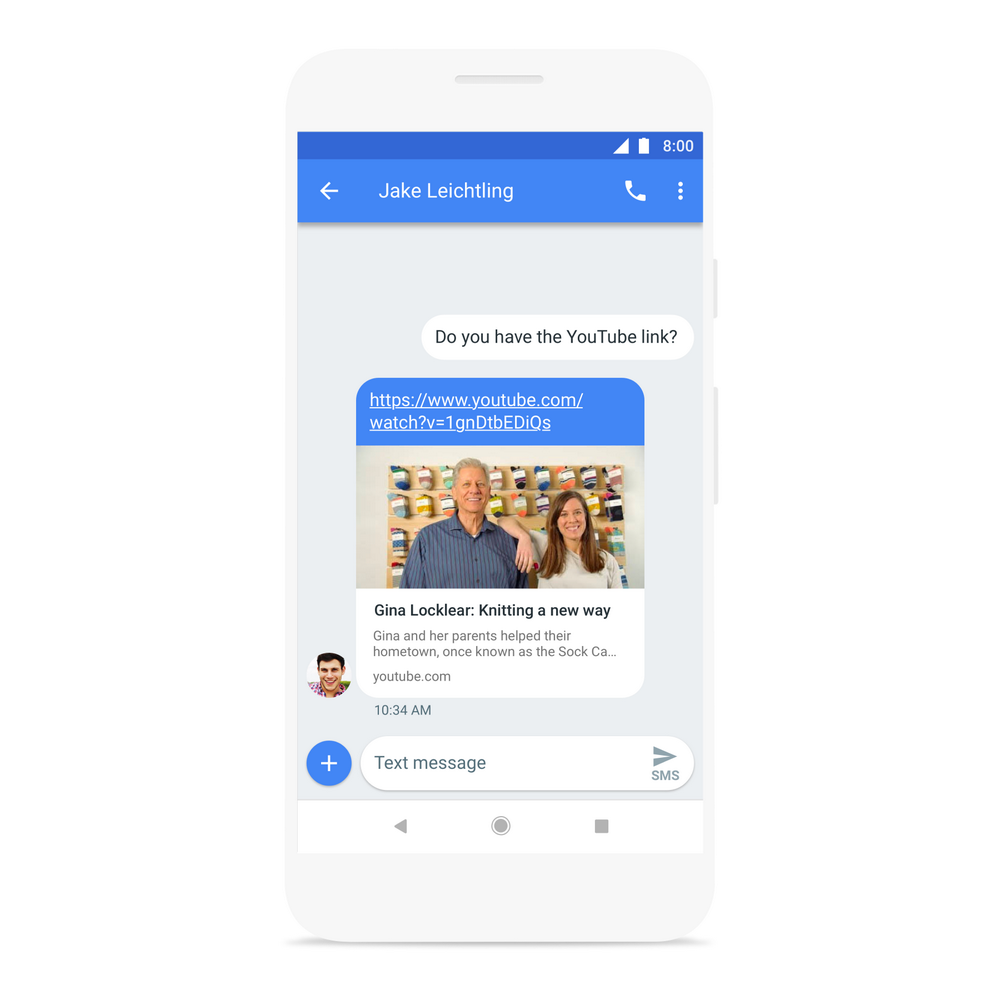 The new messages app now supports link previews, which shows meta information of shared URLs such as image, headline, description, etc.
Copy one-time passwords with a tap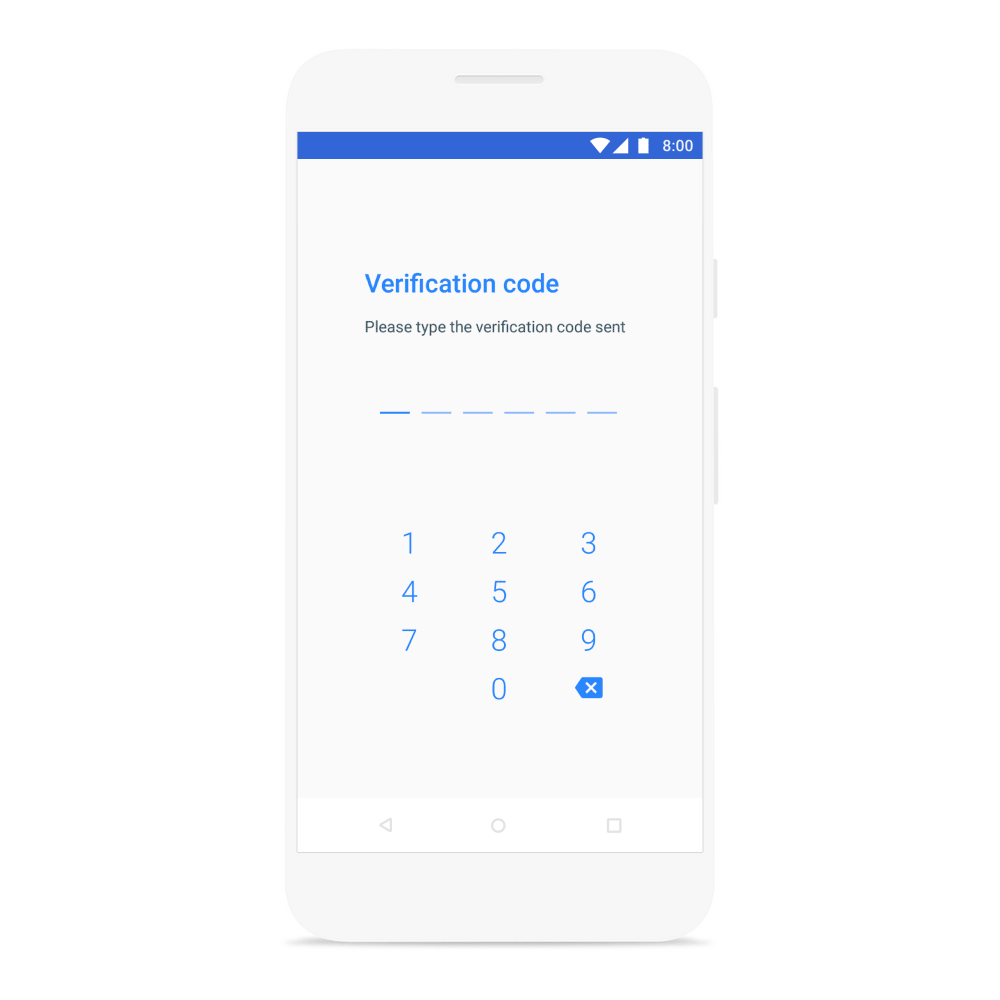 Now, when you receive a message with a one-time password or code from a secure site -- such as bank -- you can save time by copying that password directly from the message with a tap.