Home grown auto major Mahindra & Mahindra has made a recall for the 'Ex' variant of its successful Scorpio SUV. The recall covers 23,519 units of the base model which were manufactured between May 2012 to November 2013.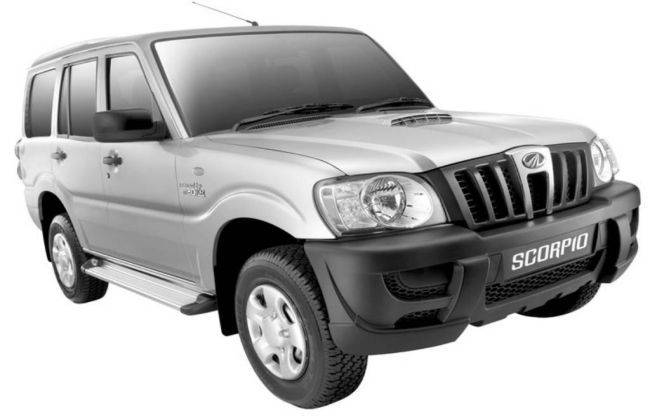 "This recall is limited only to the Scorpio Ex variant manufactured during the said period and does not affect any other Scorpio variants," the company said in a statement.
This is not the first time, earlier this year the manufacturer had recalled 985 units of the same 'Ex' variant produced during October and November 2013 for faulty pressure regulating valves. The latest recall also concerns the same inconsistent functioning of valve. Last year, M&M had recalled 24,695 XUV 500s to replace fluid hose and front power window units of vehicles manufactured in 2011 and 2012.
According to auto industry data, around 6,09,676 cars and two wheelers have been recalled by various manufacturers in the Indian market since July 2012 and this count excludes the most-recent Mahindra Scorpio's recall. The increasing recalls day-by-day has posed doubts over the potential safety of vehicles in India. With 1.42 lakh casualties in the year 2013, India has the dubious distinction of the highest motorised accidents in the world.
The largest recall in the country has been by American car maker, which recalled 2,95,648 vehicles due to some technical fault since July 23, 2012. It is followed by India's largest car maker Maruti Suzuki, which has recalled around 2 lakh vehicles till now.
A regular recall policy to fix penalties and accountability on the manufacturers over safety and other technical issues has also been proposed by the government. A draft policy is being prepared by the Automotive Research Association of India (ARAI), which will most likely be completed in few months. The policy is being discussed with the industry's apex body- SIAM and other stakeholders like the road transport and law ministry.
Source : CarDekho
Dear Reader,
Business Standard has always strived hard to provide up-to-date information and commentary on developments that are of interest to you and have wider political and economic implications for the country and the world. Your encouragement and constant feedback on how to improve our offering have only made our resolve and commitment to these ideals stronger. Even during these difficult times arising out of Covid-19, we continue to remain committed to keeping you informed and updated with credible news, authoritative views and incisive commentary on topical issues of relevance.
We, however, have a request.

As we battle the economic impact of the pandemic, we need your support even more, so that we can continue to offer you more quality content. Our subscription model has seen an encouraging response from many of you, who have subscribed to our online content. More subscription to our online content can only help us achieve the goals of offering you even better and more relevant content. We believe in free, fair and credible journalism. Your support through more subscriptions can help us practise the journalism to which we are committed.

Support quality journalism and subscribe to Business Standard.

Digital Editor