Commenting upon the Mahindra Group's focus to shape the future of mobility, Mr. Chetan Maini, Chief Executive Officer, Mahindra Reva Electric Vehicles Pvt. Ltd. said, "l firmly believe that Mahindra is on the cusp of a huge breakthrough in shaping the way we will commute in the 21st century. Electric is undoubtedly the paradigm of the future and Mahindra Reva stands committed to a cleaner environment for the future generations."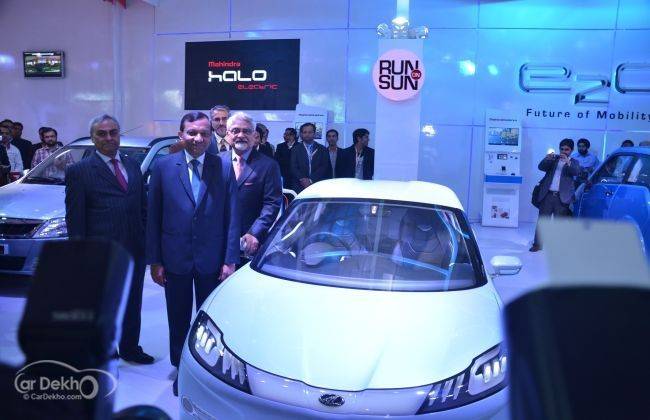 Emphasizing the huge strides made by the Mahindra Group in that direction is a special fleet of electric vehicles, including a next generation 2 door sports concept car-The Halo, a new variant of the e2o with Quick2Charge® technology and electric variants of the Maxximo and Verito platforms that is powered by REVA.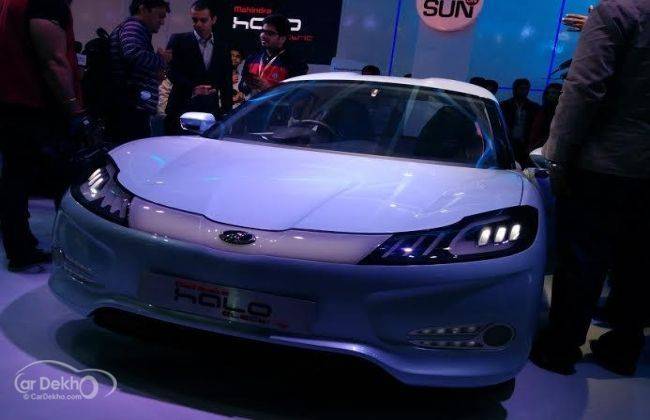 Next generation 2 door electric sports car from Mahindra Reva- The HALO
The aerodynamic, slick and stylish India's first electric concept 2-seater sports car – the Halointroduced by Mahindra Reva at the Delhi Auto Expo 2014. The unparalleled acceleration with the boost mode promises to zip 0-100 kmph in less than 8 sec. The Halo with a top speed of 160 kmph gives a range of 200 kms on full charge. This next generation connected electric vehicle has advanced safety features, dual touchscreen infotainment system and high end connectivity. The Halo is built in India and designed at Mahindra Reva studio, is Mahindra'stechnology demonstrator for the fast growing electric global car market.
Quick2Charge® technology – DC Fast charging
Mahindra Reva introduces the e2o with a new smart port technology that enables intelligent control of bi-directional transfer of energy to and from the electric vehicle. The smart port supports Quick2Charge® (DC Fast Charging), Sun2Car (Solar Charging), Car2Home(technology by which e2o can power your home); all from a single port in the car, thus making life simple for the customer.
Mahindra Reva also launched its revolutionary Quick2Charge® DC Fast Charging station. With this technology, the Mahindra e2o can be completely charged under 60 minutes. One can get a range of 25 kms in 15 minutes over a cup of coffee.
Mahindra Formula-E Car
Also holding pride of place within the Mahindra Pavilion at the Delhi Auto Expo 2014 is theMahindra Formula-E Car, which will participate in the FIA sponsored Formula-E Championship starting in September 2014. The full Formula-E electric car will be powered by Mahindra Reva. The Mahindra Group, besides being the only Indian team to participate in the Formula-E, hopes to integrate its advanced operations and expertise in electronics, IT, automotive technologies and manufacturing into the global electric vehicle growth story.
The Formula E is a new FIA Championship featuring Formula Cars powered solely by electricity. It is expected to serve as a critical platform for research and development into future sustainable electric vehicles.
Source : CarDekho - Mahindra Reva showcases the Electric Future