Mercedes-Benz has become the talk of the town. Be it for completing 15 launches in 2015, recording a 32%sales growth in 2015 or kick starting 2016 with the launch of GLE 450 AMG Coupe, Mercedes-Benz has been the luxury car highlight of 2015. Adding to the list, the German automaker has announced that they will have 12 new launches in the year 2016. This announcement came as a result of the massive success Mercedes-Benz had last year. Their 15 launch formula paid off and helped them sell 13,502 in 2015, which is a record high for the automaker.
Mercedes-Benz India Managing Director and CEO, Roland Folger said "Our unsurpassed product drive and the network expansion, supported by our comprehensive service and financial programmes, catapulted our growth despite unfavourable market conditions and a slowing economy,"
The company launched CLA-Class, C 220 CDI, B-Class facelift, A200 CDI performance upgrade, G63 AMG, AMG S 63 Sedan, C63 S AMG, ML-Class, AMG GT S, E400 Cabriolet, CLS 250 CDI, C 220 CDI (locally made), S 600 Guard, S 500 Coupe, S 63 AMG and A 180 Sport in India in 2015.
When asked about the strategy for 2016, Benz said, "The winning initiatives of Mercedes-Benz in 2016 will comprise the introduction of 12 fascinating new products, some of which without any predecessor in India. Mercedes-Benz will also inaugurate 10 new outlets across existing and new markets."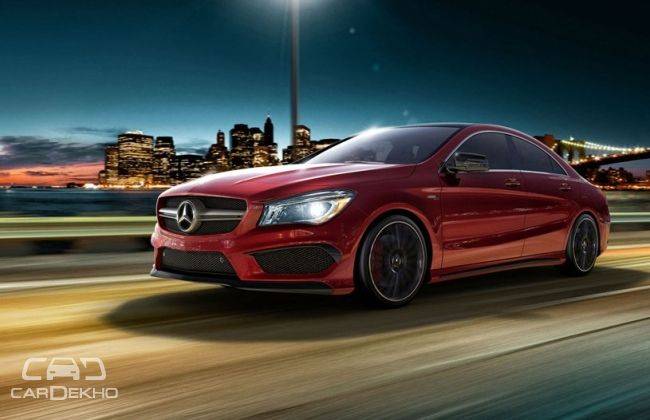 Sedan sales of the company also saw a massive growth of 42% last year. Starting from the CLA and followed by C Class, E Class and then S Class, all sedans performed well in their respective segments. Mr. Folger said, "This gives us confidence that 2016 will be an exciting year in many ways... We are confident of sustaining the current growth momentum, however, with stable policies and reforms in place,"
Besides these launches, Mercedes-Benz will also indulge in creative retail exercises in tier II and III cities. Roland Folger said, "Our efforts are not just limited to sales success or creating a memorable customer experience, but over the years, we have strived to create value to the society and work towards its sustainable development at large,"
Also Read: Mercedes-Benz Reveals SLC roadster
Source : CarDekho